Now on our way,we can see another beautiful little beach: "La spiaggia del morto" ("The dead's beach", it isn't a nice name,I know! But don't be afraid, you will come back alive!). It can be reached only if you going on foot. It's very difficult take a place in July and August, because there are a lot of people and the beach is exact small. If you want a good piece of advice : wake up early and run!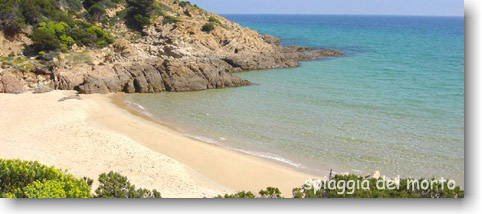 There are junipers, mediterranean pine-trees and a variety of bushes that surrounded this beach.

If you get over "La spiaggia del morto", there is a beach called "Campana" (Bell). It's renowned because of its sand dunes.